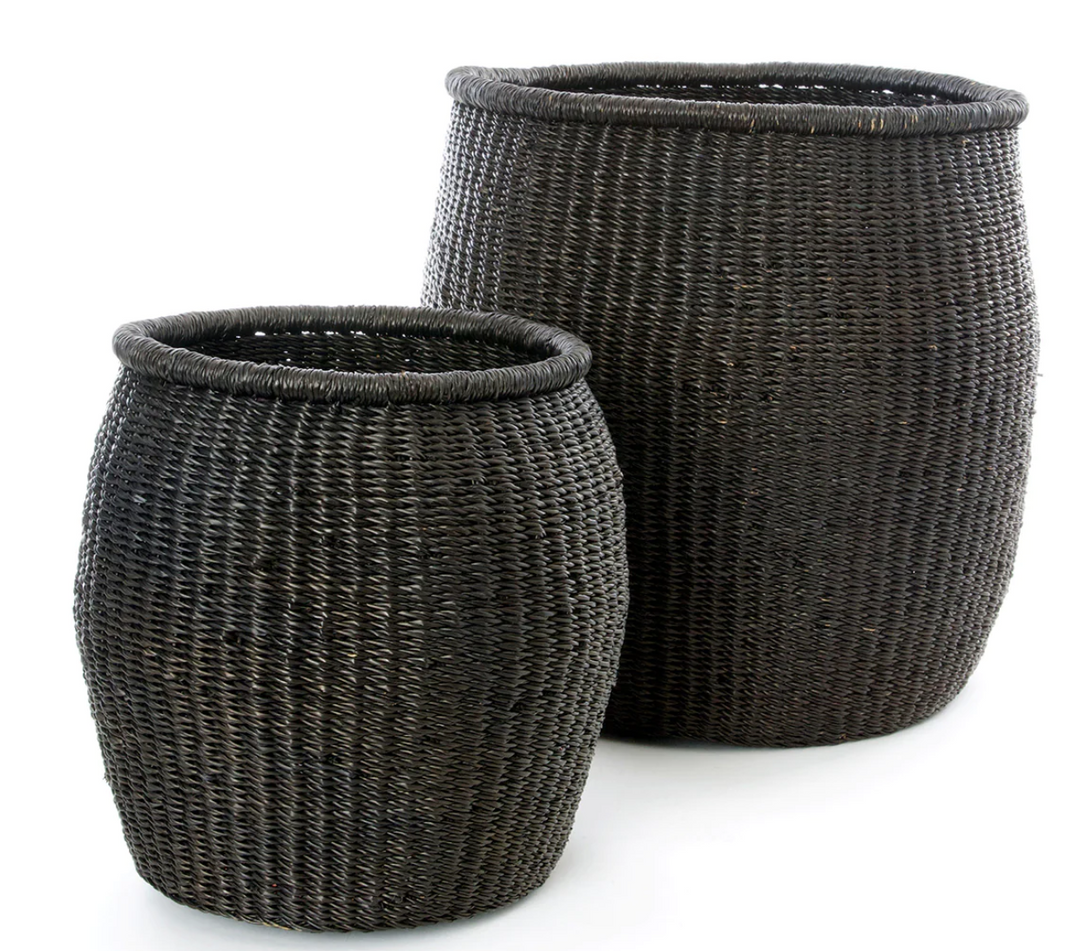 Set of Two Navy Elephant Grass Barrel Baskets
---
Buying a Gift? Look for Gift Options at Checkout.
Weavers in Northern Ghana are world-renowned for crafting exquisite baskets from a tough grass grown south near Kumasi. Known colloquially as elephant grass, this all-natural craft material yields baskets that are easily shaped with a little water, and serve beautifully for years. To create this set of decorative baskets, weavers took on the challenge of creating barrel-shaped silhouettes. Their mastery at increasing and decreasing rows is showcased in these short-run works of functional art.
Sold as a set of two nesting baskets. Because these are handcrafted items, shapes will vary.
Dimensions:
Large: 13"L x 13"W x 15"H
Small: 9"L x 9"W x 11"H
Crafted from: Elephant grass
Made in: Ghana