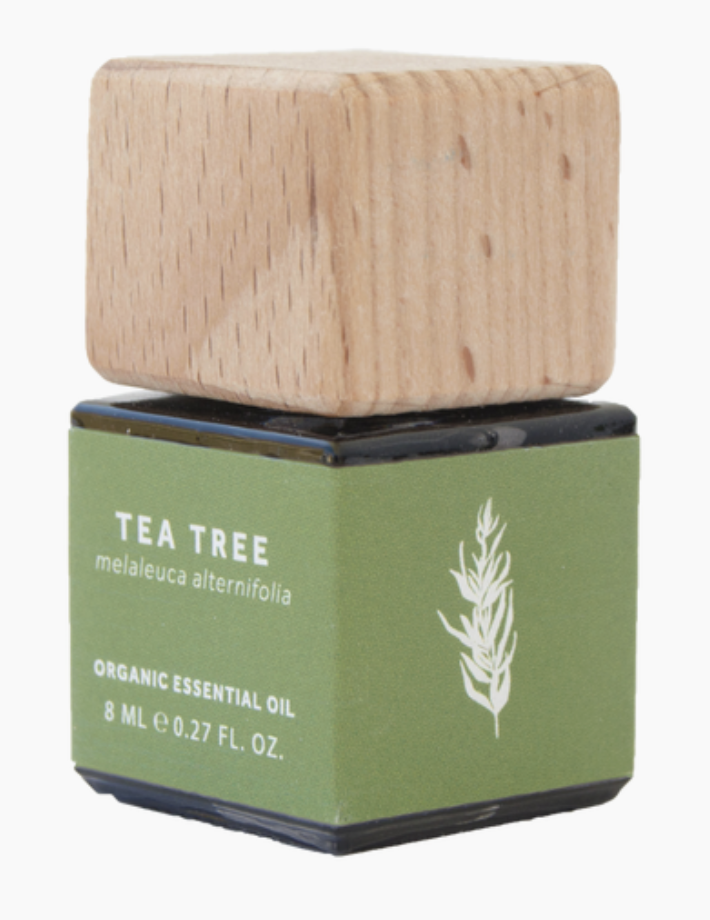 Organic Tea Tree Essential Oil
---
Buying a Gift? Look for Gift Options at Checkout.
ORGANIC TEA TREE ESSENTIAL OIL Origin: South Africa Method: Steam distillation Aroma: Warm/spicy/camphorous Extracted from: Leaves/branches
Aromatic benefits: Immune boost - Tea tree helps with respiratory conditions, the flu, muscle aches and pains, is antibacterial, antiviral and antiseptic. This is a great oil to have in your first aid kit to treat minor cuts and scratches & to help treat several skin problems like acne, athlete's foot, skin inflammation and nail fungus.
How to use it:
Place 3-4 drops oil into an oil diffuser filled with water.  Place on a sturdy surface and enjoy the scented vapors.

May also be combined with carrier oil and massaged into skin.
Made in Portugal