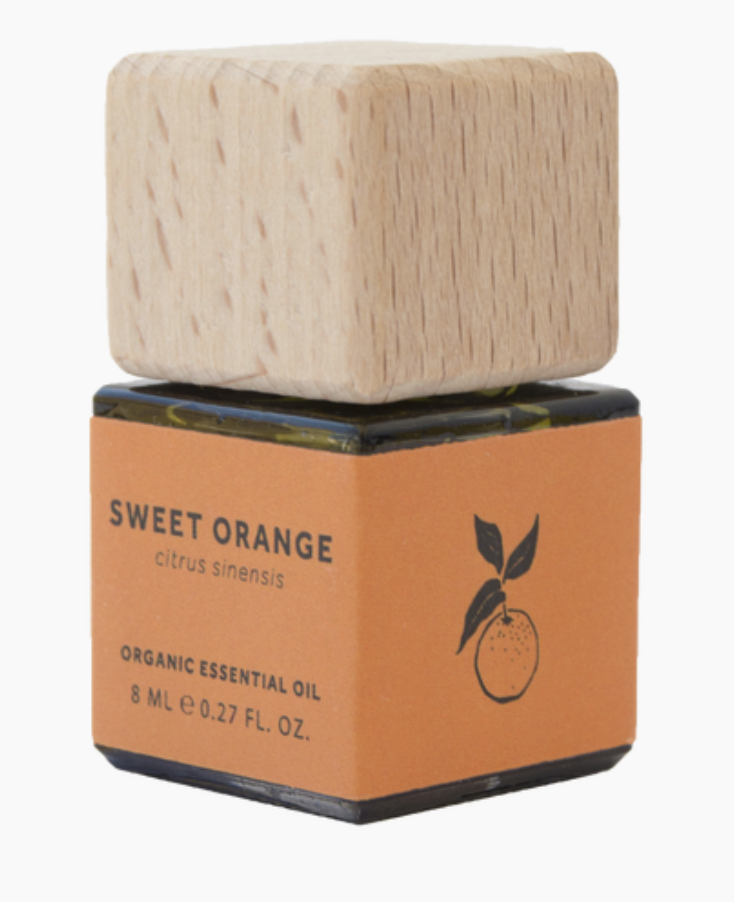 Organic Sweet Orange Essential Oil
---
Buying a Gift? Look for Gift Options at Checkout.
ORGANIC SWEET ORANGE ESSENTIAL OIL
Origin: Mexico Method: Cold pressed Aroma: Fresh/Fruity/Sweet Extracted from: Rind of fruit Aromatic benefits: Uplifting & Brightens mood - Sweet orange is worry reducing, stimulates cheerfulness and is known to reduce anxiety. It also helps settle the tummy when the vaporized oil is inhaled.
How to use it:
Place 3-4 drops into oil diffuser filled with water.  Place on sturdy surface and enjoy the scented vapors.
Add 4 drops to 10ml carrier oil (can be any carrier oil you have around, like peanut or olive oil) and massage the oil into your skin.
Made in Portugal