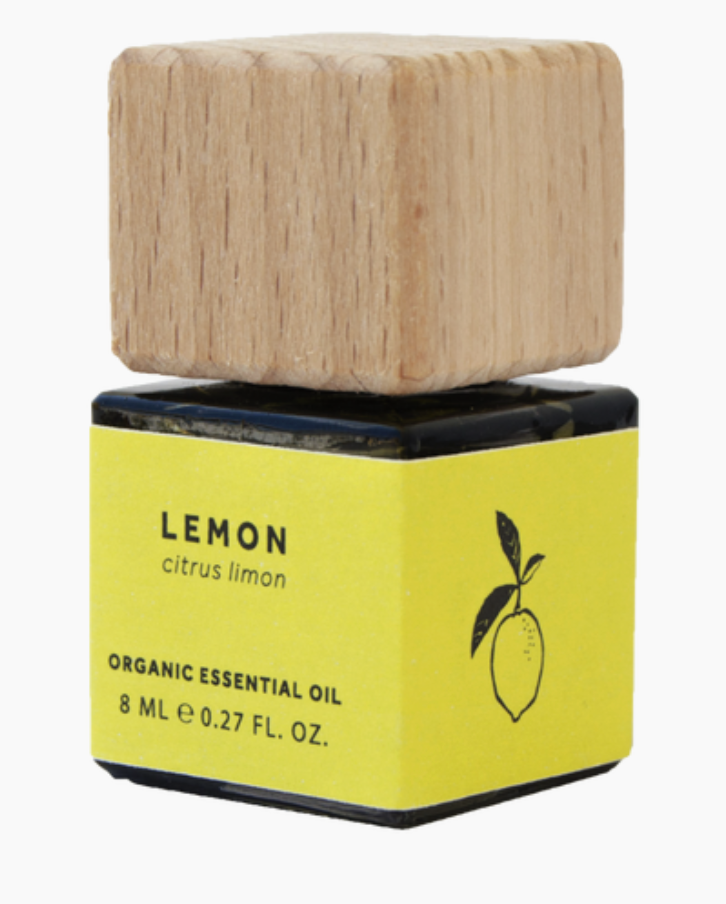 Organic Lemon Essential Oil
---
Buying a Gift? Look for Gift Options at Checkout.
ORGANIC LEMON ESSENTIAL OIL
Origin: Italy Method: Cold pressed Aroma: Fresh/fruity/sweet/light Extracted from: Rind of fruit
Aromatic benefits: Uplifting & Decreases nausea - Lemon oil lightens the mood, reduces stress and anxiety. It's also an antibacterial oil which makes it good to treat small wounds, and antioxidants that brighten and preserve your skin.
How to use it:
Place 3-4 drops in an oil diffuser filled with water.  Place on a sturdy surface and enjoy the scented vapors.
Add one drop to a teaspoon of carrier oil (any oil you have at home like peanut or olive oil) and apply to the small wound.
Made in Portugal