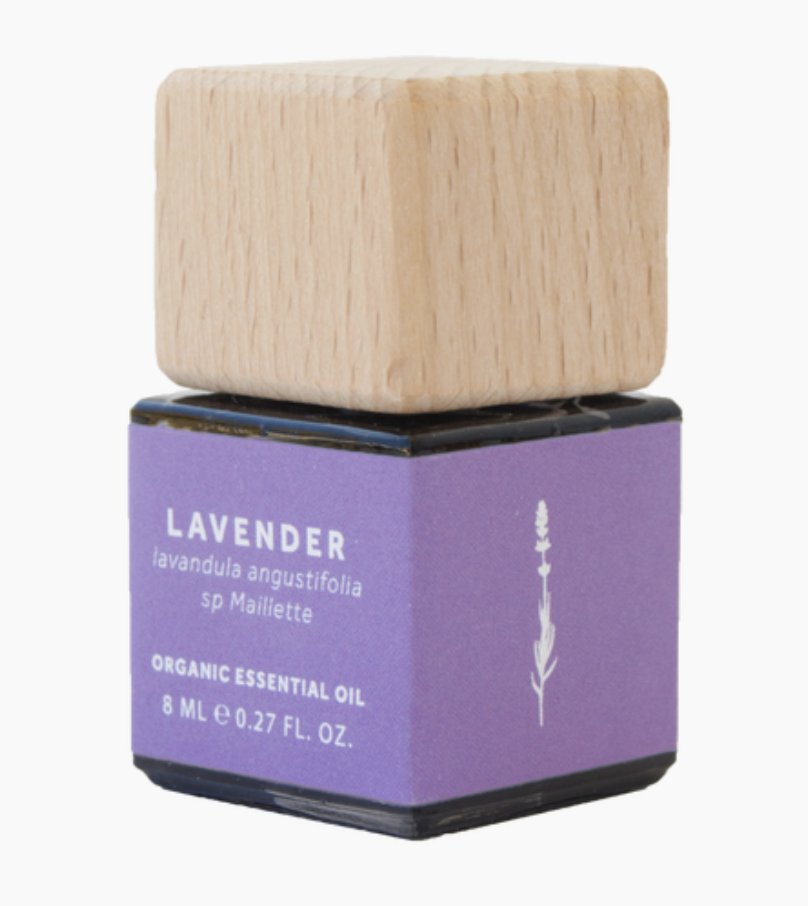 Organic Lavender Essential Oil
---
Buying a Gift? Look for Gift Options at Checkout.
ORGANIC LAVENDER ESSENTIAL OIL   
Origin: France  Aroma: Floral/soft Extracted from: Flowering tops   Aromatic benefits: Soothing & relaxing - Lavender calms the spirit, soothes tensions & supports a good night sleep.   
How to use it:
Sprinkle a few drops on your pillow or in between the sheets before going to bed -
Place 3-4 drops of oil into oil diffuser filled with water.  Place diffuser on secure surface and enjoy the scented vapors.  Add 4 drops to 10ml carrier oil (can be any carrier oil you have around, like peanut or olive oil) and massage the oil into your skin before you go to bed.   
Blends well with: Bergamot, Eucalyptus, Lemon, Lemongrass, Sweet Orange, Rosemary, Peppermint, Tea tree  
Also used for: Insect repelling.
Made in Portugal