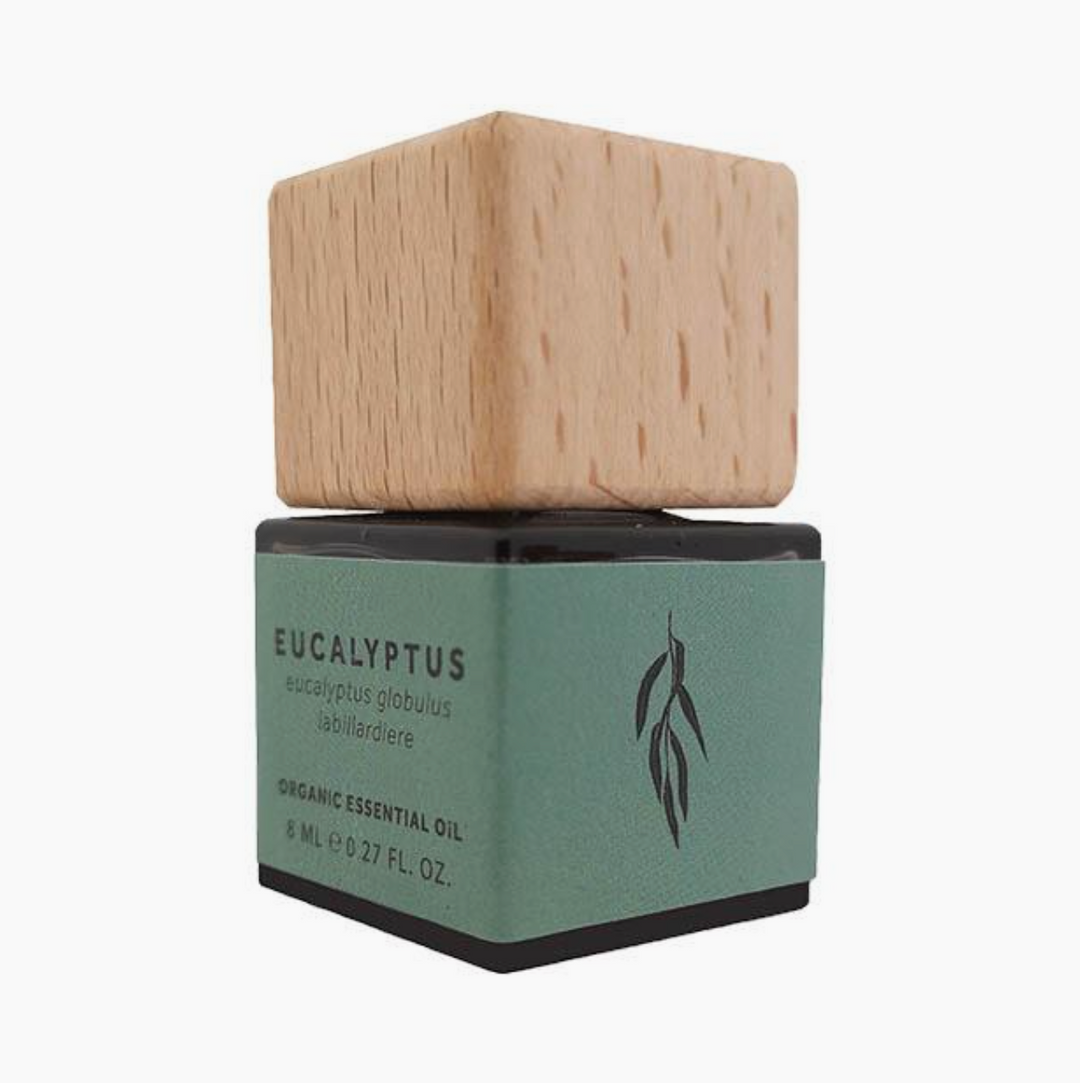 Organic Eucalyptus Essential Oil
---
Buying a Gift? Look for Gift Options at Checkout.
Organic Eucalyptus Oil
Aromatic benefits: Stimulating & Rejuvenating - Eucalyptus relieves mental exhaustion by boosting circulation to the brain, stimulating the mind out of sluggishness, and rejuvenating the spirit. Also used for a common cold, to treat minor wounds and scratches and to relief joint pains.

How to use:
Place 3-4 drops of oil into oil diffuser filled with water.  Place diffuser on secure surface and enjoy the scented vapors. 
Common cold: Add 4 drops to 10ml carrier oil of your choice and apply to the chest and throat area to clear the sinuses and calm your cough.
Made in Portugal