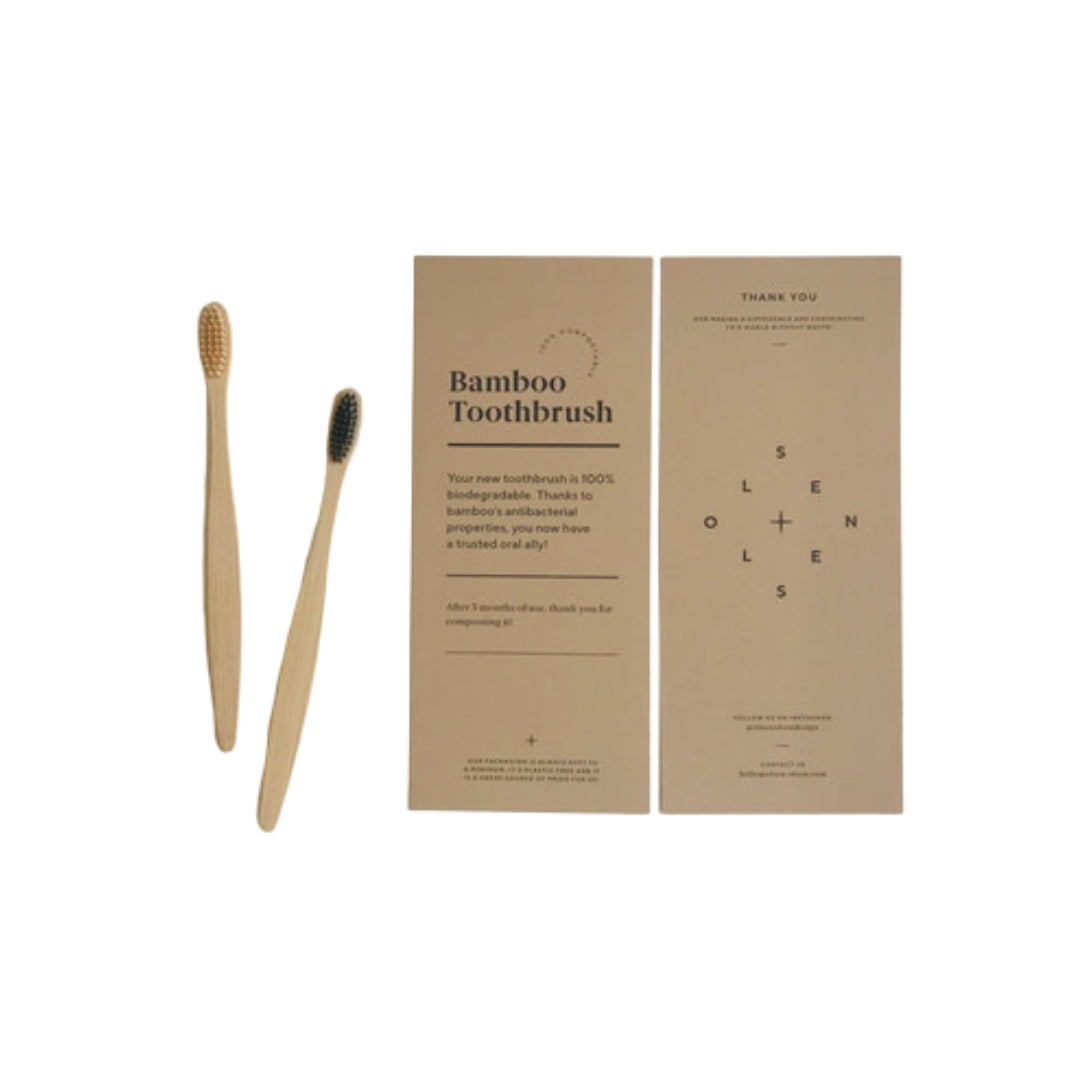 Bamboo Tooth Brush 100% Biodegradable, Black
---
Buying a Gift? Look for Gift Options at Checkout.
Reduce your carbon footprint and help our Planet by choosing 100% biodegradable toothbrush. These zero waste toothbrushes sell well in bulk with no packaging. Bristles are medium firm made of nylon 4, the only compostable nylon.
Bamboo handle OLSEN+OLSEN's toothbrush handle is made from high quality Moso bamboo, the planets most sustainable material that's natural and non-toxic. Billions of plastic toothbrushes end up in landfill every year; help stop this with a our bamboo toothbrush which will decompose quickly, helping you to protect the environment.
Why Choose Bamboo?
Bamboo is a naturally renewing resource and is super environmentally friendly because it grows super-fast. In fact it grows over a yard per day that's over 3 feet every single day. Bamboo works great as a toothbrush because it naturally repels water, doesn't splinter, and is antimicrobial, anti-fungal and anti-bacterial.
Help Stop pollution! When most people think about the current state of the environment, the first thing that comes to mind probably isn't your toothbrush. The number of plastic toothbrushes that get discarded every year are in the billions. They either end up floating in the ocean where they can damage ecosystems or filling up giant landfills.
Let's help stop this by choosing to brush with bamboo, which can be decomposed in to the soil after use instead of thrown into landfill. One step towards helping to save our planet.
Dimensions: 20 cm 
Made in USA