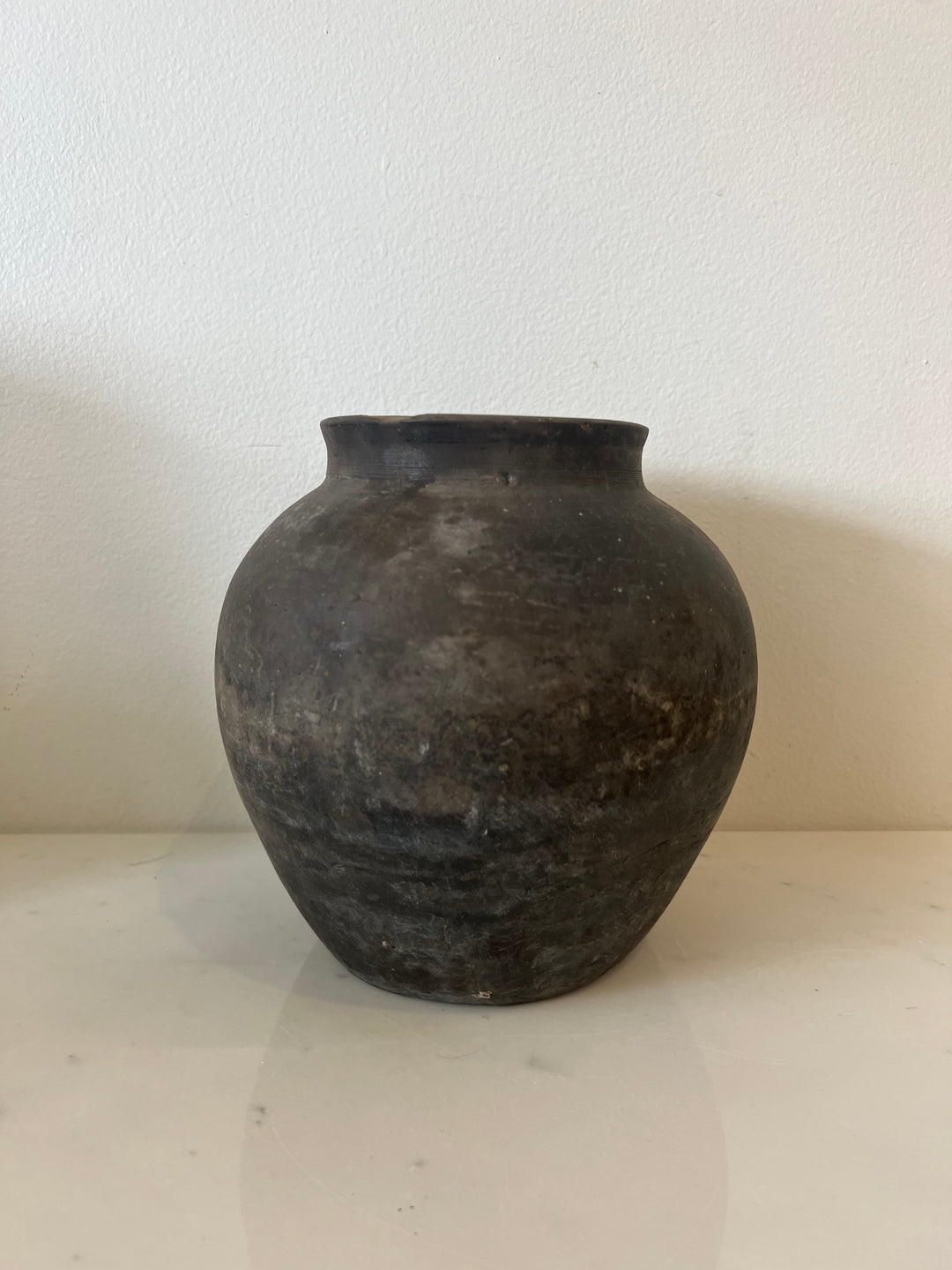 Vintage Cunmin Pot: Style 2
---
Buying a Gift? Look for Gift Options at Checkout.
Dimensions:  7" H x 5" w 4" opening
Due to the handcrafted & vintage nature of this item, no two bowls will be identical in variation. (Size, color, weight, etc.)
Handcrafted from native clay, the Cunmin Pot is a vintage pottery vessel found in the rural countryside of China. This Cunmin Pot was once used to ferment rice wine and to store other household food and supplies. In modern living, this rustic Cunmin Pot makes a great planter or decorative piece.

Material: Clay